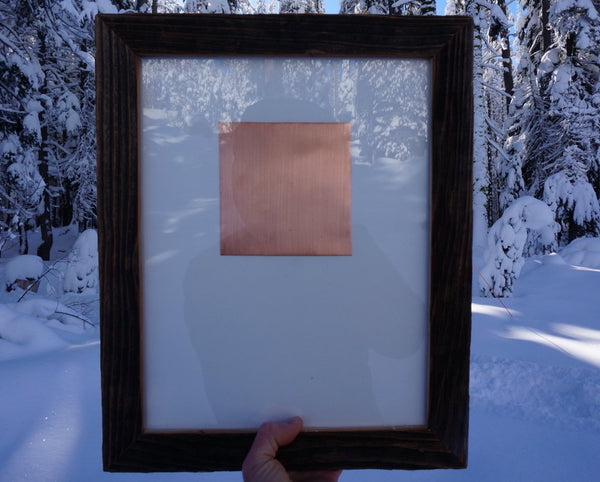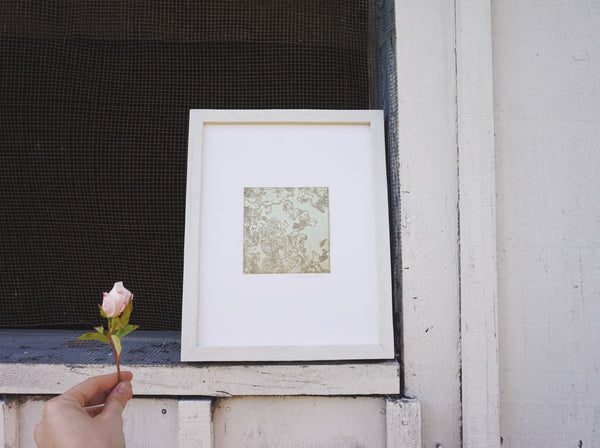 11 X 14" Custom Map Wall Art
Hand- drawn topographic map of a special place of your choosing! 
11 X 14" Wide frame reclaimed wood by Alibi Interiors
4 3/4 X 4 3/4" copper or brass custom map plate ( the one is this photo is blank for scale, please refer to the 8 X 8" for an example what the topographic maps will look like)
Once you have placed your order on the online shop with your chosen size please send me an email at brijosina@gmail.com with your order number, preferred metal (copper or brass), and the place you would like your map of!!
Each piece will have a delicate hand written set of coordinates placed under the bottom left hand corner of the metal plate. To make these particularly special please include any specific sites that you would like your coordinates to be of, along with any details of the specific spot you'd like! When I gave these to my family I chose a specific spot on each map for each of them. My brothers and sister in law had a map of our high school where they met and the coordinates were of the lunch building, because they met in the lunch line! My parents was a map of an area in my hometown, and the coordinates/building that existed in that area was of their favorite dive bar! There's lot of directions you can go with these and so many places to choose from! Its a ton of fun picking out your spot!

Once I've received your email I will confirm and we'll be in touch for your custom map, as it may take a little back and forth to get it just right! 

All orders will also receive a hand made card with a website and your specific coordinates! This sweet little card will be a perfect way to give this gift to a loved one and creates a fun interactive aspect for the gift giver and receiver! Have them punch in their coordinates to reveal the map, sometimes depending on the spot you've chosen the name of the place will come up on the map. 

I'm so excited to get to offer these with you and your loved ones this holiday season! Please let me know if you have any further questions. I will be taking the first 15 orders to ensure they get to you in time for the holiday.  I hope everyone is having a great holiday season thus far!