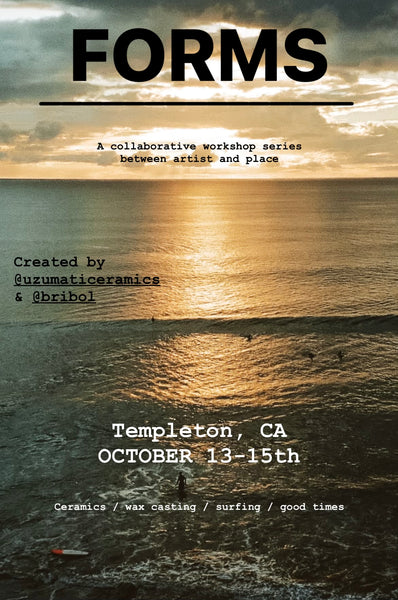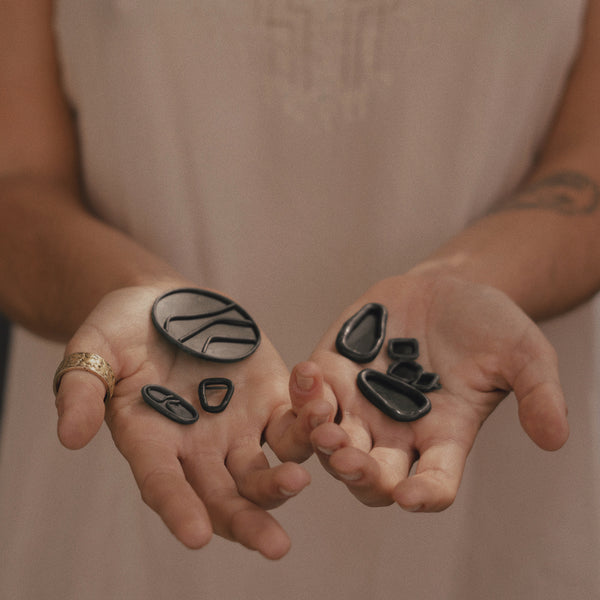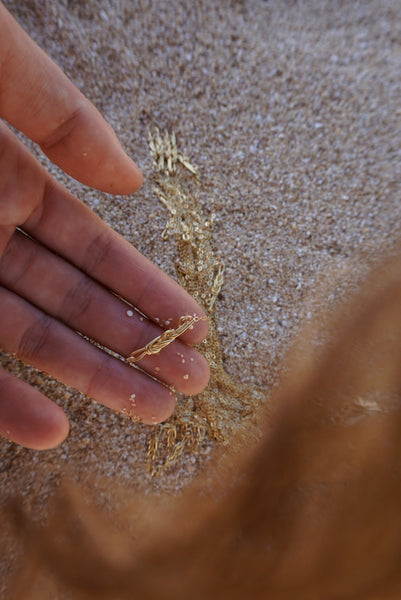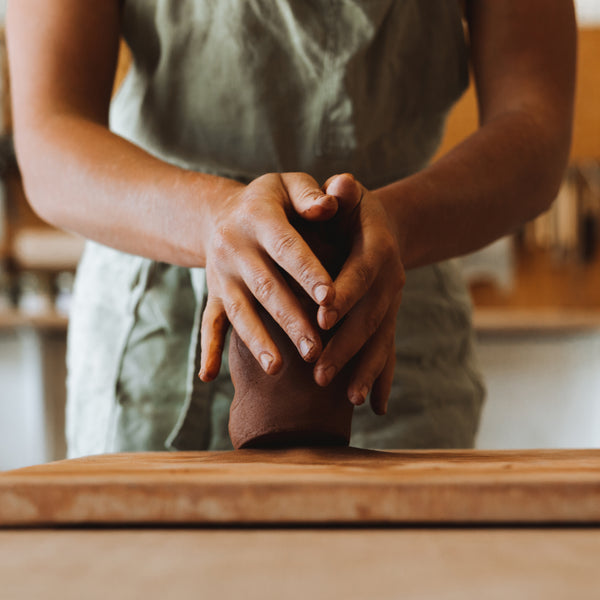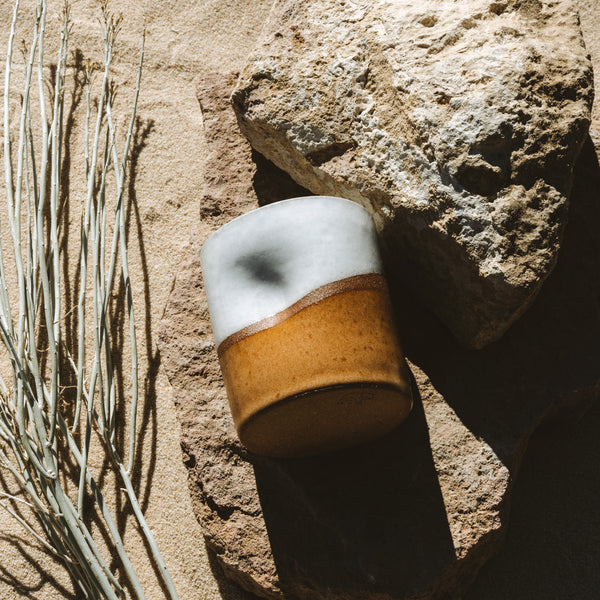 FORMS WORKSHOP TICKET
Casting 
Lost wax casting, also known as "investment casting," is a 6,000 year old process by which a single metal object is cast from a wax model.  In this introductory class you will learn the art of wax carving, and expand your creative horizons. You will be able to choose from a few options of items to make including; a pendant, a bangle, or a simple ring. Once you've sculpted your wax I will cast it in your preferred metal of choice - brass, sterling silver, or 14k gold - and will ship the finished piece back to you in approx. eight weeks following the workshop.
There will be an additional metals charge for your casting depending on how much metal you use, or if you would like to cast your work in solid gold. 
You may also purchase your wax carving kit for an additional $85 with the option to send in an additional 3 waxes from home. You will be responsible for the cost of metal and casting from my professional caster at that time. 
*With the purchase of the add-on it will also include Bri's casting contact if you'd like to continue to produce your own work on your own. Silva is a single mother of three and has done incredible work for Bri over the past 4 years. 
Please don't hesitate to reach out if you have further questions! Looking forward to sliding in the ocean with you and making art together!
Add on -
Wax Carving Kit and additional casting opportunities -$85
Kit/Set Includes
Max Wax pen with tip.

Six sharp-edge carvers.

Two precision detailers.

Three precision files.

One 10X loupe.

One protective wood box.

 
Bri's casting contact
Handbuilding Workshop
Hand building is the earliest forming method in ceramics. This technique involves creating forms without the use of a pottery wheel. In this workshop you will create a functional drinking vessel with just your two hands, a slab of clay, and a few simple tools!  At the end of the workshop you will be able to pick out your preferred glaze color(s) from a collection of samples. Jaclyn will handle the glazing and firing, and will ship your art to you approx two weeks after the workshop.
Weekend Event Schedule 
Friday October 13th
6:00PM-8:00PM | Welcome - Let's meet up and get to know each other over a group dinner and drink.
Saturday October 14th
7:00 AM-11:00 PM | SURFING -We will get out together and surf at a predetermined spot based on weather and waves. If you're not a surfer, or this is your first time, don't fret! Our long-time surfing buddy, and Bri's finance, Stevee - will be on deck to support newbies and help them out in the water, along with offering tips if you'd like! You can also come bask in the sun and support your new friends or go take advantage of one of the many other nearby outdoor activities.
11:00 PM-2:00 PM | FREE TIME - Keep surfing or hanging at the beach. Make sure to grab lunch then head on over for your first workshop!
2:30 PM-5:30 PM | CASTING WORKSHOP - Spend the evening learning more about Bri Bol, her craft and process, then dive into creating your own wax jewelry that will be casted into wearable art! There are a few options for what you can make - a simple band ring, a bangle, a small pendant, or a pair of earrings!
6:00 PM-9:00 PM | GROUP DINNER - Let's continue the hangs. Reservations have been made for dinner at a local spot. *You are responsible for your meal. 
Sunday October 15th
8:00am-9:00am ish | NATURE WALK- Fill your cup with local coffee and snag a pastry, then head out for a mellow nature walk to ease into the day on the ranch. We will forage some local flora to use during our pottery workshop!
9:00am-12:00pm | HAND BUILDING WORKSHOP- Spend the morning learning more about Jaclyn, her craft and process, then dive into handbuilding your very own drinking vessel using some of the local flora we collected during our walk.
STAY FOR HANGS OR HEAD OUT after the conclusion of the hand-building workshop.
This workshop INCLUDES:
A Saturday morning surfing session together (This is *not* guided - neither Bri or Jaclyn are qualified to guide but are happy to offer stoke and encouragement. You will be surfing at your own skill level and at your own risk. We will have a surf coach available for those interested at no additional fee)

A Saturday afternoon workshop with refreshments

A Sunday morning nature walk with refreshments

A Sunday morning workshop

A rad time!
This workshop DOES NOT include:
Transportation

All Saturday meals

Lodging*

Guiding or Surfing equipment**
*For the first time there will be an option to camp on-site for $10/night fee. The property is a stunning 120 acre ranch property in the Santa Lucia Mountains. Details for payment is included in the email upon purchase. We encourage attendees to be on site with us but you can also choose to stay off-site. We will provide recs in the follow-up email as well.